Q
Is cloud disaster recovery appropriate for SMBs?
Learn when and how cloud disaster recovery fits into the data protection strategy for small to midsized businesses in this expert response from Greg Schulz, founder and analyst with StorageIO Group.
FROM THE ESSENTIAL GUIDE:
When is it a good idea to use cloud disaster recovery in my SMB environment?
Cloud disaster recovery or managed service providers (MSPs) for disaster recovery are a great fit for small- to medium-sized business (SMB) and small office/home office (SOHO) environments as a complete solution, or in conjunction with other techniques and technologies. In fact, SMBs and SOHOs are the current market sweet spot for cloud and MSP data protection, disaster recovery and data backup.

Download this free guide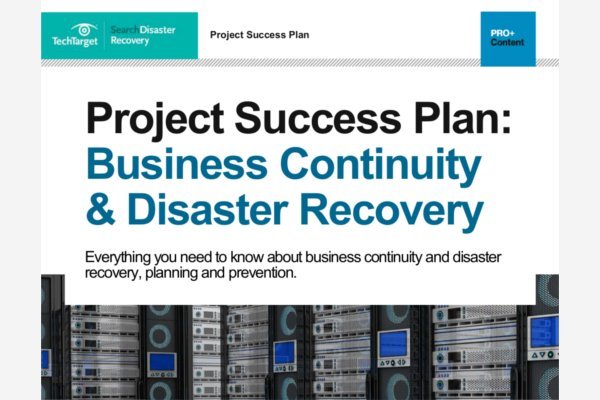 Access this all-encompassing 82-page guide to DR/BC strategies
Discover the top considerations you need to know when developing a business continuity and disaster recovery plan, learn about the top DR products on the market today, get tips on how to budget and prepare staff for various DR/BC exercises and much more.
By submitting your personal information, you agree that TechTarget and its partners may contact you regarding relevant content, products and special offers.
You also agree that your personal information may be transferred and processed in the United States, and that you have read and agree to the Terms of Use and the Privacy Policy.
A caveat to cloud disaster recovery is network bandwidth and budget -- in terms of how much data can you protect and in what timeframe. The trick is to establish different recovery time objectives (RTOs) and recovery point objectives (RPOs) based on a business impact analysis (BIA) for different levels of data. For example, on my own systems a regular disk-to-disk (D2D) backup is performed to a local network-attached storage (NAS) device, along with periodic backups to removable media that is sent offsite to a vault. In addition, important and time-sensitive data is sent via network connection to my cloud service provider, including when I'm travelling on business. The idea is that I have a full copy of data in multiple locations using bulk data protection techniques while leveraging the cloud for smaller amounts of time-sensitive data.
Bottom line: If you are an SOHO or SMB, look at how cloud data protection services can either complement or replace how you're doing backup, data protection, disaster recovery and even data archiving. But make sure that your data protection via cloud is not a single point of failure.
Have a question for an expert?
Please add a title for your question
Get answers from a TechTarget expert on whatever's puzzling you.