Evaluate
Weigh the pros and cons of technologies, products and projects you are considering.
Choosing and implementing a host bus adapter for small and medium businesses
Host bus adapters can also be a common pain point when setting up your storage environment. Tony Palmer, senior lab engineer with Enterprise Strategy Group, answers some frequently asked questions about HBAs in this Q&A.
This Article Covers
RELATED TOPICS
Looking for something else?
Host bus adapters (HBAs) provide input/output processing and physical connectivity between a server and a data storage device. HBAs can also be a common pain point when setting up your storage environment. Tony Palmer, senior lab engineer with Enterprise Strategy Group, answers some frequently asked questions about HBAs. His responses are also available as an MP3 below.

Table of contents:

>> Are there HBAs designed for SMBs?
>> What features should an HBA have?
>> What else should you consider when purchasing an HBA?
>> What should users look out for when installing an HBA?

Download this free guide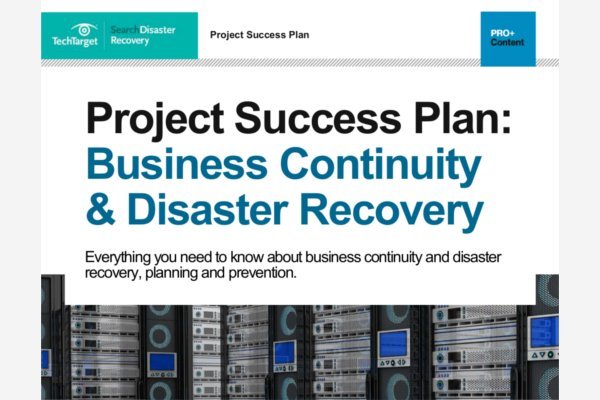 Access this all-encompassing 82-page guide to DR/BC strategies
Discover the top considerations you need to know when developing a business continuity and disaster recovery plan, learn about the top DR products on the market today, get tips on how to budget and prepare staff for various DR/BC exercises and much more.
By submitting your personal information, you agree that TechTarget and its partners may contact you regarding relevant content, products and special offers.
You also agree that your personal information may be transferred and processed in the United States, and that you have read and agree to the Terms of Use and the Privacy Policy.
Do vendors offer host bus adapters designed specifically for small- to medium-sized businesses (SMBs)? Or, can you outline some examples of HBAs in the market now that might be appropriate for an SMB?
There aren't HBAs designed specifically for SMBs that wouldn't also be appropriate for enterprises. HBA hardware is all very similar, and really what makes an HBA for an SMB comes down to two things. 1) Ease of implementation and management; and 2) after-sales support. If you look at all the major vendors, you can find Fibre Channel host bus adapters or iSCSI HBAs that have everything necessary to support the needs of an SMB.
What features should you be looking for when purchasing a host bus adapter?
N_Port ID Virtualization (NPIV) definitely comes to mind. Since server virtualization in particular is so prevalent and popular now, NPIV is pretty much an essential feature. NPIV allows each virtual server to present a different world wide name to the storage area network (SAN). So, each virtual server can see its storage and no other storage.
Otherwise, you have to do some "unnatural acts" with logical unit number (LUN) mapping. You have to present all of your storage to all of the virtual servers on a particular physical server, and then map out LUNs to servers. It quickly becomes very complicated. NPIV simplifies management tremendously.
What else you should consider before choosing a host bus adapter?
Choose carefully and only work with qualified (hardware and software) combinations. For every HBA, there will typically be multiple versions of firmware available, multiple versions of the driver, etc. You don't necessarily want the latest version of the driver either. What you want is a specific combination that is qualified for your installation by your server and application vendors.
In addition, be sure that your VAR or your vendor provides good support. For example, will they help you keep track of the drivers and firmware that you are putting into your environment?
What should users watch out for when installing a host bus adapter?
More often than not, problems arise from issues with the driver software or the firmware on the card. You start to do the installation and the HBA can't log into the SAN or you are having trouble mapping your storage. More often than not, it is related to the driver or incorrect firmware. That's a common issue, but it's easily resolved.
Make sure the VAR or the vendor has a support structure in place that is appropriate for supporting an SMB.
Dig Deeper on Small-midsized Business SAN