News
Stay informed about the latest enterprise technology news and product updates.
EMC acquires Iomega, creates consumer storage division
After chasing its consumer storage partner for two weeks, EMC finally acquired Iomega and its strong consumer channels for about $213 million.
This Article Covers
RELATED TOPICS
Looking for something else?
EMC Corp. finally succeeded in snapping up Iomega Corp. Tuesday, but not before the purchase price was jacked up some $35 million over EMC's initial offer.

Download this free guide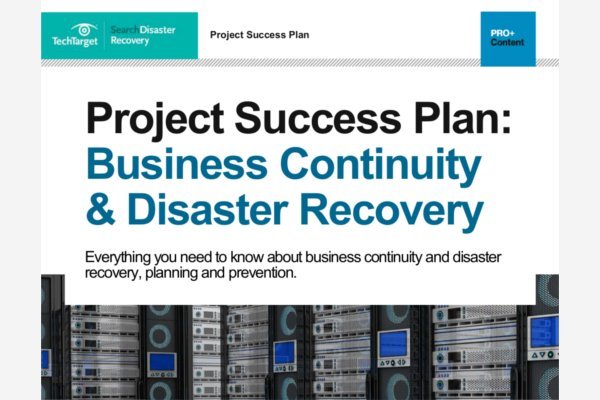 Access this all-encompassing 82-page guide to DR/BC strategies
Discover the top considerations you need to know when developing a business continuity and disaster recovery plan, learn about the top DR products on the market today, get tips on how to budget and prepare staff for various DR/BC exercises and much more.
By submitting your personal information, you agree that TechTarget and its partners may contact you regarding relevant content, products and special offers.
You also agree that your personal information may be transferred and processed in the United States, and that you have read and agree to the Terms of Use and the Privacy Policy.

The deal, which is expected to close in the second quarter, was finally done for $3.85 per outstanding share, for a total price of $213 million – up from EMC's initial offer of $178.1 million on March 11, which Iomega rejected. EMC boosted its offer to $205.5 million March 17, prompting Iomega to begin serious negotiations.

Upon completion of the acquisition, Iomega will be the foundation for EMC's new Consumer/Small Business Products Division. The division will be led by Iomega's current CEO, Jonathan Huberman, who will report to Joel Schwartz, senior vice president and general manager, EMC Storage Platforms. The consumer division will also include EMC Retrospect and EMC LifeLine software.

According to Barry Ader, EMC's senior director of product marketing, not much about Iomega's products is expected to change over the next six months. Iomega has partnered with EMC since 2004 and announced it would integrate Lifeline into its upcoming StorCenter Network Hard Drive products expected this summer. Those plans will go forward, Ader said, as EMC's primary interest in Iomega is its channel and brand recognition in the consumer and small and medium-sized (SMB) space.

"The key things for EMC were their strong brand in the consumer and SMB market, as well as their strong relationships with distributors in that market including Best Buy, Staples, Apple and Office Depot," Ader said.

Otherwise, it's too early to talk about future product changes or integration, Ader added. But he gave Retrospect customers encouraging news by saying the backup product, which has languished over the last year, especially on the Mac side, will receive more development attention within this new division. "We will continue to invest in Retrospect and bring it to market through the very nice channels Iomega already has," Ader said.

Iomega was able to hold out during these negotiations as EMC's only real acquisition option in the consumer storage space. Imation also makes removable disk storage, but it doesn't have the kind of diversified business that Iomega has. Western Digital has some consumer success with its MyBook external hard drives, but it doesn't offer its own backup software.

If EMC hadn't been able to close this deal or find a suitable replacement for Iomega, analysts predicted it would have had to partner to get a foot in the door in the consumer space or bite the bullet and repackage its existing brand -- both much more difficult and costly propositions.
Dig Deeper on Small-midsized Business Storage Hardware