News
Stay informed about the latest enterprise technology news and product updates.
Small businesses move to NAS and attract attention
Companies at the small end of the SMB spectrum are starting to adpot NAS from vendors like Buffalo Technology, Western Digital, Seagate LLC, Netgear Inc., and Iomega.
This Article Covers
RELATED TOPICS
Looking for something else?
So far, the high-profile vendors that target large enterprises have had some success with the high-end of the SMB (small to midsized businesses) market, but not with smaller businesses. According to Greg Schulz, founder and senior analyst with StorageIO, "Ironically, what's not getting respect today, is the SOHO [small office/home office], which is the very low end of the SMB. In another year or two, you are going to start to see a lot of respect being given to the SOHO market," he says. "Why? Because the market is so big and it's growing rapidly." SMBs can include a broad spectrum of companies, from those with just a few employees up to those with hundreds.

Download this free guide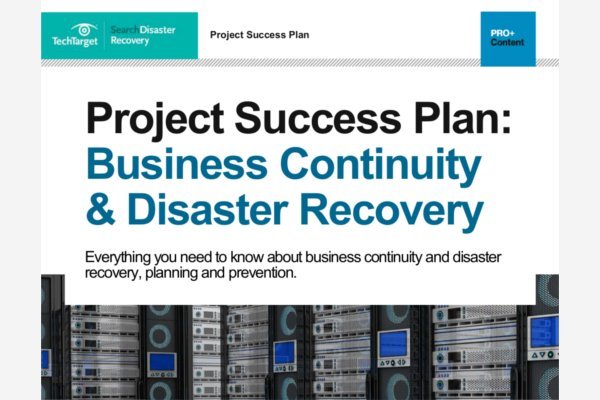 Access this all-encompassing 82-page guide to DR/BC strategies
Discover the top considerations you need to know when developing a business continuity and disaster recovery plan, learn about the top DR products on the market today, get tips on how to budget and prepare staff for various DR/BC exercises and much more.

By submitting your personal information, you agree that TechTarget and its partners may contact you regarding relevant content, products and special offers.

You also agree that your personal information may be transferred and processed in the United States, and that you have read and agree to the Terms of Use and the Privacy Policy.

The handful of vendors that focus on the low-end of the SMB market dominate that market; most prominent among those vendors are Buffalo Technology, Iomega, Netgear Inc., Seagate LLC, and Western Digital. However, the vendors that traditionally sell to larger enterprises are starting to pay attention to smaller businesses. Seagate's acquisition of Maxtor in December 2005 and EMC Corp's buyout of Iomega in April 2008 are strong evidence that the big boys are serious about entering the SMB space.

USB-connected boxes and systems that write to CDs are currently the preferred appliances among Iomega customers, says Marc Tanguay, worldwide product manager of network solutions for EMC Corp.'s Iomega small business and consumer division.

However, businesses and consumers are discovering the benefits of network-based storage, including multi-device access and always-on protection. "Network storage drives are ideal for environments with less than 20 users," Tanguay says. "You have a product that's always on and always protecting the data."

Until recently, small businesses have been slow to adopt NAS solutions because "network-based storage products have traditionally been complicated and difficult to set up," says Tanguay. "The user had to have some knowledge and expertise about networks to make it work." Business owners don't want to become IT administrators. They want network-based products with TB capacity that they can plug in, configure, and leave alone. Merle Sandler, IDC's research manager for SMB and home office markets, says small businesses want solutions that are "easy and straightforward."

NAS vendors are getting the message. Recent small business targeted product releases showcase high-tech features, TB capacity, and easy, automated wizard-based interfaces.

Iomega recently released the StorCenter ix2, a network storage appliance priced at $299 for 1 TB of data storage and $479 for 2 TB. It includes EMC's Retrospect Express backup and recovery software, a Linux OS that runs video-surveillance and RSA packet-signing software, and optional Bluetooth connectivity. To configure and use the ix2, Tanguay claims "the user doesn't have to have any knowledge of computers, network setup, or backup technology. He just sets it up and it runs out of the box."

Iomega President Jonathan Huberman claims setting up the ix2 is more like setting up a PC than a NAS device. Automated tools are provided to add users and files, or users can drag and drop files similar to Windows Explorer. The ix2 also supports USB and Gigabit Ethernet connections, Active Directory (AD), JBOD and RAID 1 configurations, Universal Plug and Play (UPnP), and Digital Living Network Alliance (DLNA) devices.

Buffalo Technology also recently released a storage appliance for consumer and business users with little networking experience. The LinkStation Quad shared multimedia storage appliance offers a lot of the same features as the StorCenter ix2, including wizards and automated operations for easy setup and use. However, It scales to 4 TBs, and features four quick-swap trays so users can hot-swap hard drives. Prices start at $449.99 for the 1 TB model and range to $999.99 for the 4 TB device.

"We see a pretty quick turn within the next two to three years where network devices will be a major part of the mix," Tanguay says. While some organizations will continue to use DAS devices, such as multimedia-editing shops because network speeds are too slow, Oliver Kaven, senior product manager and vice president of marketing for Buffalo Technology, says that "in the small business market, NAS will be the technology going forward." He estimates that NAS devices may gain 10% to 20% of the SMB market in the next 12 months. "NAS file sharing is probably more prolific in the SMB space than most people realize," says Schulz. "It continues to increase."
Dig Deeper on Small-midsized Business NAS