News
Stay informed about the latest enterprise technology news and product updates.
Hewlett-Packard launches Windows 2008-based multiprotocol data storage system for SMBs
As part of its SMB rollout, Hewlett-Packard adds new block and file storage systems and gateways, new modular storage arrays, and virtualization bundle.
This Article Covers
RELATED TOPICS
Looking for something else?
Hewlett-Packard (HP) Co. today refreshed its SMB data storage platform with two multiprotocol storage systems based on Microsoft Windows Storage Server 2008, SAS and SATA additions to its to its Modular Smart Array (MSA) platform, and a virtualization bundle to create IP SANs from ProLiant servers.

Download this free guide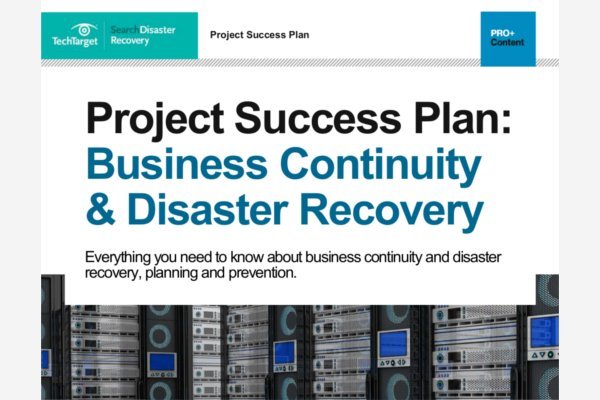 Access this all-encompassing 82-page guide to DR/BC strategies
Discover the top considerations you need to know when developing a business continuity and disaster recovery plan, learn about the top DR products on the market today, get tips on how to budget and prepare staff for various DR/BC exercises and much more.

By submitting your personal information, you agree that TechTarget and its partners may contact you regarding relevant content, products and special offers.

You also agree that your personal information may be transferred and processed in the United States, and that you have read and agree to the Terms of Use and the Privacy Policy.

The HP StorageWorks X1000 is an iSCSI and network-attached storage (NAS) platform that replaces the HP All-in-One storage boxes. HP also introduced an X3000 gateway that performs as a NAS and iSCSI bridge into a Fibre Channel SAN or SAS array.

The X1000 uses Hewlett-Packard ProLiant server hardware, and includes HP's Automated Storage Manager management software. The X1000 comes in four models. The X1400 is a 1U, four-drive model that scales to 12 TB, the X1600 is a 2U, 12-drive model for departments and remote sites that scales to 36 TB, and the X1800 is a 2U, eight-drive model that scales to 96 TB with 2.5-inch drives for departments and medium-sized businesses. There is also a HP StorageWorks X1800sb Network Storage Blade for BladeSystem servers.

The X3400 gateway is a 1U rack platform for MSA arrays, and the X3800 is a 2U model for HP's midrange Enterprise Virtual Array (EVA) and enterprise XP storage arrays. There is also an X3800sb blade for BladeServers.

Hewlett-Packard is the first major storage vendor to announce a system based on Windows Storage Server 2008, which Microsoft released to OEMs earlier this month. Windows Storage Server 2008 adds an increase in scalability for file-level single-instance storage (SIS) repositories, and an integrated software iSCSI target that can operate alongside NAS to provide block and file storage.

Enterprise Strategy Group analyst Terri McClure said multiprotocol arrays are becoming especially popular with smaller companies who often want block and file capability without having to buy and manage separate systems.

There was a psychological roadblock to multiprotocol systems until a few years ago because they [block and file storage] were looked at as different things," she said. "But at SMBs and midsized companies, you don't have specialty IT people in there. The storage and server administrators are often the same person.

HP MSA's new generation expands

The StorageWorks 2000i G2 (generation 2) MSA is an iSCSI SAN that supports 2.5-inch or 3.5-inch SATA or SAS drives. The 2000sa is a SAS direct-attached system. HP released a Fibre Channel version of the 2000 MSA G2 in January. The new MSA systems scale to 29.7 TB with SAS and 60 TB with SATA disk.

McClure said iSCSI is a better fit for SMBs than the Fibre Channel MSA systems.

"Adding iSCSI as an alternative to Fibre Channel makes the MSA 2000 line more affordable for SMBs because they won't need to hire storage managers with Fibre Channel experience," McClure said. "They can plug it into the good old IP networks they are familiar with."

Virtualization bundle builds on LeftHand software

The Hewlett-Packard Virtualization Bundle is designed to help SMBs turn their virtualized servers into iSCSI shared storage. The bundle includes ProLiant servers, HP/LeftHand Virtual SAN Appliance (VSA) software, and ProCurve Ethernet switches. Lee Johns, director of marketing for HP StorageWorks, said the bundle scales to 10 servers with up to 10 TB of capacity on each server with VSA software.

HP acquired iSCSI specialist LeftHand Networks for $360 million last year.

"We have customers who want to take advantage of server virtualization, but sometimes the storage implementation on the back end gives them pause because it can be costly to manage," said Johns. "We wanted to make it easy from them to select something to get started, and make it easy to grow."

Pricing for the X1000 begins at $3,999; the MSA 2000 G2 starts at $5,100, and the Virtualization Bundle begins at $6,000.
Dig Deeper on Small-midsized Business NAS