News
Stay informed about the latest enterprise technology news and product updates.
SMB data storage briefs: Tandberg Data introduces LTO-5 Half Height tape drives
This week's SMB data storage news in brief: Tandberg Data introduces LTO-5 Half Height tape drives; Data Deposit Box launches cloud storage service for SMBs and more.
This Article Covers
RELATED TOPICS
Looking for something else?
The following is a compilation of the latest small- to medium-sized business (SMB) data storage technology news.
Tandberg Data introduces LTO-5 Half Height tape drives for SMBs
Tandberg Data announced the availability of its new product, the LTO-5 Half Height (HH) tape drives, designed specifically for the SMB market.
Features of the LTO-5 HH include AES 256-bit data encryption, compatibility with LTO-4 and read compatibility with LTO-3, 6 GB SAS or 8 GB Fibre Channel (FC) connectivity, LTO write once, read many (WORM) and partitioning. Tandberg claims it can also back up 3 TB of data in fewer than three hours.

Download this free guide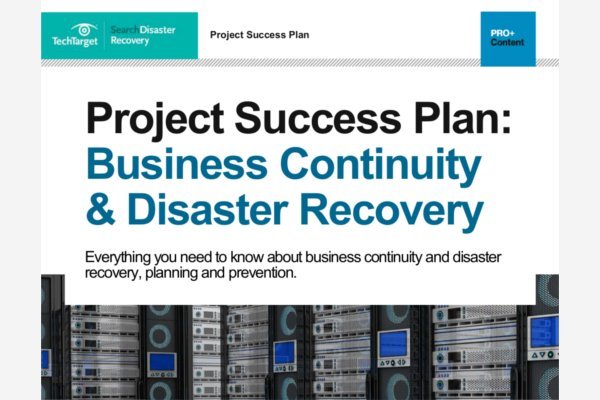 Access this all-encompassing 82-page guide to DR/BC strategies
Discover the top considerations you need to know when developing a business continuity and disaster recovery plan, learn about the top DR products on the market today, get tips on how to budget and prepare staff for various DR/BC exercises and much more.
By submitting your personal information, you agree that TechTarget and its partners may contact you regarding relevant content, products and special offers.
You also agree that your personal information may be transferred and processed in the United States, and that you have read and agree to the Terms of Use and the Privacy Policy.
The Tandberg Data LTO-5 HH is available now at a starting price of $2,995.
Data Deposit Box launches cloud storage service for SMBs
Data Deposit Box announced the launch of KineticD, a cloud storage service aimed at SMBs. With KineticD, SMBs can continuously back up, restore, access and share their data online from any location. KineticD comes with two main features, KineticSecure for security and encryption, and KineticExtend for sharing and accessing information. KineticD is available for a monthly fee of $2 per GB with unlimited users and computers.
Xiotech launches new high-performance NAS product
Xiotech Corp. launched a new network-attached storage (NAS) product which pairs Xiotech's Intelligent Storage Element (ISE) blades with Symantec's FileStore product. According to Xiotech, the pairing will allow cloud service providers and data storage users to have a file-based data management system with high performance, protection and scalability.
SpectSoft selects LSI3ware RAID controller cards for its disk drive-based video production apps
LSI Corp. announced that SpectSoft selected its LSI 3ware 6 GB/s SATA and SAS RAID controller cards for its Rave 4.0 disk drive-based video production appliances.
Rave is a video production product that is based on the Linux platform. According to LSI Corp, by using the LSI 3ware RAID controller cards, users can more easily access video data frames.
Infortrend announces EonStor DS 6 GB/s SAS series
Infortrend announced the availability of the new EonStor DS 8 GB/sec Fibre Channel (FC) to 6 GB/sec SAS series. According to Infortrend, the EonStor DS models come with choices of 8 GBps FC, 4 GBps and 1 GBE iSCSI. Other options include 3 GBps SAS or SATA. The EonStor DS models are powered by Infortrend's RAID engine and works to provide high transfer rates to support server virtualization, data backups and video streaming. The newer EonStor DS models are also backwards compatible, so they will support older 3 GBps SAS models.
Do you have SMB data storage news to share with us? Email the editors of SearchSMBStorage.com
Dig Deeper on Small-midsized Business NAS