News
Stay informed about the latest enterprise technology news and product updates.
SMB data storage hardware competition heats up with Iomega ix12-300r
Iomega's new 12-bay multiprotocol array further blurs lines between SOHO and commercial SMB storage hardware, and offers a Linux-based alternative amid Windows-based competitors.
This Article Covers
RELATED TOPICS
Looking for something else?
EMC Corp.'s Iomega rolled out a new 12-bay multiprotocol disk array this week, expanding the scale of Iomega products from its original small office/home office (SOHO) focus into the low end of the commercial small- to medium-sized business (SMB) market. Analysts say the new ix12's pricing could disrupt a market that's been a focus of renewed competition among enterprise storage vendors over the last year.

Download this free guide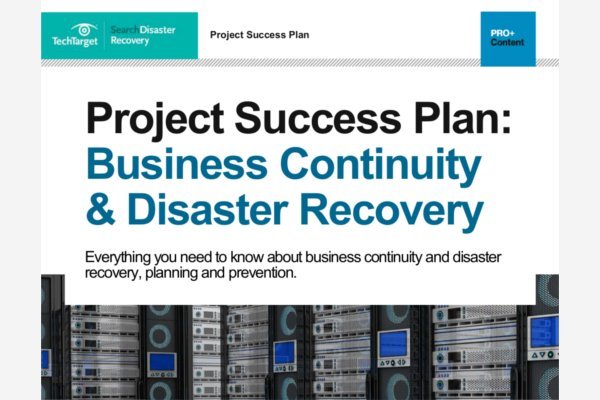 Access this all-encompassing 82-page guide to DR/BC strategies
Discover the top considerations you need to know when developing a business continuity and disaster recovery plan, learn about the top DR products on the market today, get tips on how to budget and prepare staff for various DR/BC exercises and much more.

By submitting your personal information, you agree that TechTarget and its partners may contact you regarding relevant content, products and special offers.

You also agree that your personal information may be transferred and processed in the United States, and that you have read and agree to the Terms of Use and the Privacy Policy.

The Iomega StorCenter ix12 scales from 4 TB to 24 TB in 2U. Like the other products in Iomega's ix series, it has a single controller, one of the features that distinguishes it from the low end of EMC's Clariion AX4 and Celerra NX4 lines, which offer dual controllers and can scale up to 60 drives. The ix12-300r is the first of the Iomega line to offer multiprotocol network-attached storage (NAS) and iSCSI access, but does not support Fibre Channel (FC), another difference from the AX4 and NX4.

Like the smaller ix products, the ix12-300r includes EMC's Lifeline software that integrates with Active Directory and file protocols including NFS, CIFS, Apple File Protocol, FTP, and WebDAV. The ix12-300r introduces RAID 6 and field-replaceable, hot-swappable components to the Iomega product line.

"This is an explicit move by Iomega into the 'M' of the SMB," said Jay Krone, senior director of EMC's Consumer and Small Products division. Iomega has previously focused on environments supporting less than 100 users, whether in homes or small offices, but the ix12-300r will focus on companies with between 100 and 250 employees to fill "a white space that existed between EMC's product lines," Krone said.

The product, which becomes available this month, starts at $5,000 and tops out at $10,000 for a fully populated system with a standard 3-year warranty and all software available from Iomega, Krone said (features such as snapshots and distance replication are not supported in the product).

StorageIO Group senior analyst and Iomega ix4 user Greg Schulz says the price should make the ix12-300r stand out in an increasingly competitive low-end storage market.

"This gives customers who can't quite stretch up to an NX4 or Clariion an alternative, but it also goes down into the lower space to compete with the NetGears and the Buffalos of the world," Schulz said. Being based on Linux "will compete very favorably because it has a lot of cost removed … $5,000 to $10,000 for four to 24 terabytes, if you do the math, people running around today saying they can offer the lowest-cost storage just got the rug pulled out from under them."

EMC has had some difficulties tackling the SMB storage space, including the now-defunct Insignia line, turmoil over the development of Retrospect SMB backup software, and multiple refreshes of the Clariion AX series. EMC's chief competitor, NetApp Inc., has also tried and failed, discontinuing its StoreVault line of SMB multiprotocol storage products just two years after they were introduced.

"[EMC] tried to push down its enterprise products into this space and just can't," Schulz said. The 2008 acquisition of Iomega represented a new approach, of "letting Iomega grow up out of the SOHO market to meet Clariion in the midrange." There's the potential for cannibalization of low-end Clariion given this overlap, Schulz pointed out. Users who outgrow the ix12-300r today don't have a direct upgrade path into Clariion.

IDC research analyst for personal systems and storage Liz Conner called the ix12-300r "a true SMB play – a lot of stuff from other enterprise players starts at about $7,000, and the sky's the limit when they start to add features…often you're talking about more like $20,000 to $25,000 for Dell or HP solutions. The price point is key."
Dig Deeper on Small-midsized Business Storage Hardware