News
Stay informed about the latest enterprise technology news and product updates.
Symantec: Mobile devices, cloud gaining traction
Symantec study finds widespread use of mobile devices, cloud and virtualization while DR planning still lags.
This Article Covers
RELATED TOPICS
Symantec Corp., announced this week that a study of more than 2,000 SMBs found widespread use of mobile devices, cloud and virtualization.
The study included 2,053 organizations in 30 countries, although not all the respondents were Symantec customers, according to the company.
Meanwhile, about two-thirds of SMBs said they trusted their ability to restore data from their backups.
According to the study, 41% said they were "somewhat" confident and 24% said they were "extremely" confident to restore data from backup. Another 25% said they were "neutral" on their backups, while 8% were not very confident in their backups.

Download this free guide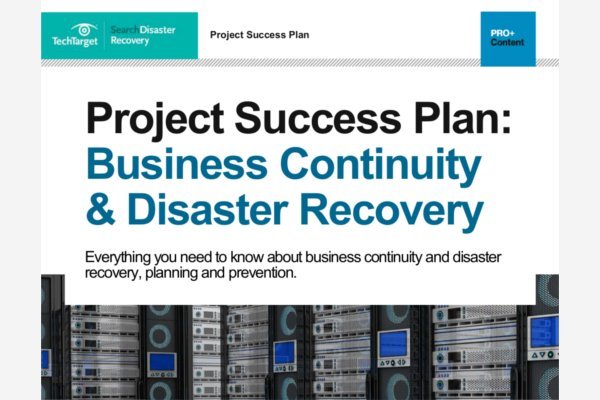 Access this all-encompassing 82-page guide to DR/BC strategies
Discover the top considerations you need to know when developing a business continuity and disaster recovery plan, learn about the top DR products on the market today, get tips on how to budget and prepare staff for various DR/BC exercises and much more.
By submitting your personal information, you agree that TechTarget and its partners may contact you regarding relevant content, products and special offers.
You also agree that your personal information may be transferred and processed in the United States, and that you have read and agree to the Terms of Use and the Privacy Policy.
Two percent -- or about 40 of the respondents -- said they were "not at all" confident in their backups.
Survey responses to questions about SMB planning for disaster recovery showed mixed results.
More than 20% of respondents were "not very" prepared or "not at all" prepared for DR, while 31% said they were neutral.
Another 36% of respondents replied they were either "somewhat" or "extremely" prepared.
And 22% of respondents replied that they don't have a DR plan, nor will they create one.
By comparison, 26% replied they had a plan. Another 33% are discussing whether to create plan, and 19% are creating a DR plan, according to the study.
Symantec said that 35% of SMBs are using mobile devices to access business information, and another 34% have taken advantage of server virtualization. Cloud implementation was close for public or private -- public cloud use was reported to be 40%, and private cloud use was at 43%, according to the study.
According to Monica Girolami, Symantec's director of product marketing, the results for the private cloud might be off due to a "lack of understanding" of the meaning of the term "private cloud."
Dig Deeper on Small-midsized Business Disaster Recovery