News
Stay informed about the latest enterprise technology news and product updates.
SanDisk unveils wireless flash storage product line
SanDisk announces the forthcoming release of its SanDisk Connect line of wireless flash memory storage devices.
This Article Covers
RELATED TOPICS
Looking for something else?
SanDisk Corp. this week unveiled its SanDisk Connect line of wireless flash memory storage devices, including the SanDisk Connect Wireless Flash Drive and SanDisk Connect Wireless Media Drive. The company said the portable storage devices combine small flash memory storage portability with the accessibility of wireless streaming and sharing.

Download this free guide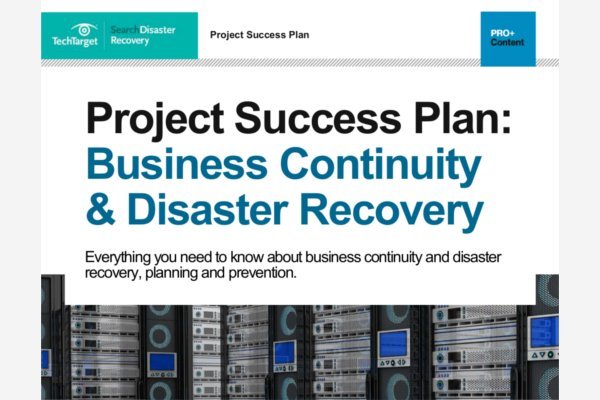 Access this all-encompassing 82-page guide to DR/BC strategies
Discover the top considerations you need to know when developing a business continuity and disaster recovery plan, learn about the top DR products on the market today, get tips on how to budget and prepare staff for various DR/BC exercises and much more.
By submitting your personal information, you agree that TechTarget and its partners may contact you regarding relevant content, products and special offers.
You also agree that your personal information may be transferred and processed in the United States, and that you have read and agree to the Terms of Use and the Privacy Policy.
The product is designed to meet an ongoing trend of growing flash revenues, driven by the popularity of consumer flash devices. NAND revenue this year is forecast to reach $23.1 billion, up 14% from $20.2 billion last year, according to analytics provider IHS iSuppli. The increase is driven primarily by rapidly increasing usage of mobile handsets, gaming consoles and hybrid storage devices.
"There is a growing trend with consumer, SOHO [single office, home office], SMB [small- and medium-sized business] and low-end, entry-level storage solutions moving beyond traditional USB or wired network storage access," said Greg Schulz, a senior analyst at Stillwater, Minn.-based StorageIO. "Vendors such as SanDisk, Seagate and Western Digital, among others, are adding wireless support for storage solutions, ranging from Bluetooth to Wi-Fi, for dedicated and shared untethered storage access."
As the popularity of these devices increases, expect them to become easier to use and cheaper. "Having been using wireless NAS [network-attached storage] for some time, anything to remove complexity and cost is a great step to make adoption easier for consumers, something all of these approaches are targeted at enabling."
The SanDisk Connect Wireless Flash Drive, which the company said is the smallest wireless USB storage device available, provides up to 32 GB of storage without the need for an Internet connection or cables. The Wireless Flash Drive lets users access photos, movies, music and documents simultaneously from multiple devices with up to four hours of continuous streaming on a single charge.
The SanDisk Connect Wireless Media Drive is a pocket-sized device that offers up to eight hours of continuous streaming on a single charge. It is available in capacities of up to 64 GB and has an SDHC/SDXC memory card slot that allows users store or share content, or view photos on a mobile device from a camera memory card. The Wireless Media Drive wirelessly connects up to eight mobile devices and can stream up to five different HD movies simultaneously.
The SanDisk Connect line of wireless flash memory storage devices is compatible with the iPhone, iPad, iPod touch, Kindle Fire and Android devices, as well as PC and Mac computers. To load movies, music, photos and documents, simply drag and drop the files. The files can be accessed via SanDisk Connect apps available in the App Store, Google Play Store and Amazon Appstore for Android.
The SanDisk Connect Wireless Flash Drive is available in 16 GB or 32 GB versions for $49.99 and $59.99 respectively. It can be preordered through Newegg, Amazon and Micro Center, and will be sold at Best Buy in August. It will also be available for pre-order on Amazon.com in Germany and the U.K.
The SanDisk Connect Wireless Media Drive is available in 32 GB or 64 GB versions at $79.99 and $99.99 respectively. It is available for preorder in the U.S. on Amazon.com, and will be available in the fourth quarter of 2013 in Germany and the U.K.
Dig Deeper on Small-midsized Business Storage Hardware