Evaluate
Weigh the pros and cons of technologies, products and projects you are considering.
SMB data storage podcasts: Trends and strategies in SMB storage
Listen to our podcasts on SMB storage trends and strategies. Looking to learn about the latest SMB storage trends and how-to advice? We have the answers here.
This Article Covers
RELATED TOPICS
Looking for something else?
TECHNOLOGIES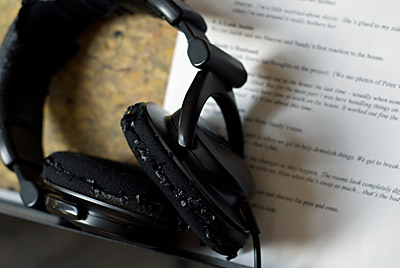 Developing a successful data storage strategy can be difficult for organizations of any size. But the task of doing so can be a bit more daunting for the budget-strained IT and storage staffs of SMBs.

Download this free guide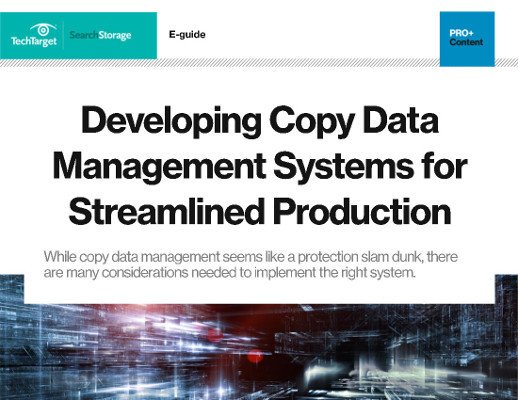 Copy management: Flexible framework amid solution fluctuations
While the honeymoon for standalone CDM appliances isn't over, many vendors also offer built-in CDM functionality. Download our guide for an examination of the CDM market, which vendors to keep your eye on (i.e. Actifio, Commvault, Catalogic, etc.), and a framework for establishing lasting copy management—no matter how the solutions for doing so fluctuate.
By submitting your personal information, you agree that TechTarget and its partners may contact you regarding relevant content, products and special offers.
You also agree that your personal information may be transferred and processed in the United States, and that you have read and agree to the Terms of Use and the Privacy Policy.
Listen to our SMB data storage podcasts to learn about the latest storage topics and trends for SMBs. Whether you have a data backup concern, are considering cloud storage, want to know about learn about the latest SMB storage products, or are learning about your first storage area network (SAN), we have the answers here.
SMB data storage strategy podcasts:


The benefits and risks of online data backup and cloud services for SMBs


Fujitsu introduces the Eternus DX60 and DX80 midrange disk arrays


Best practices to help avoid and recover from security disasters


Continuous data protection (CDP) on the rise in data backup and recovery products


EMC continues the battle for Data Domain with new bid of $2.1 billion


DataCore Software debuts Advanced Site Recovery for physical and virtual disaster recovery


THE BENEFITS AND RISKS OF ONLINE DATA BACKUP AND CLOUD SERVICES FOR SMBS
Online data backup allows users to send their data to be backed up to a remote site without the associated cost of setting up and managing a remote data center, and can be very beneficial to SMBs, especially if they have a small staff. However, there are also many risks involved in using cloud services. Learn about the benefits and risks of online data backup in this podcast with Lauren Whitehouse, an analyst with the Enterprise Strategy Group.

FUJITSU INTRODUCES THE ETERNUS DX60 AND DX80 MIDRANGE DISK ARRAYs
Fujitsu recently introduced the DX60 and DX80 midrange disk arrays for its Eternus midrange product line. These disk arrays replace the Eternus 2000, 4000, and 8000, which are all at the low end of the product line. The DX60 and DX80 may benefit small to midsized business customers, but how?
Listen to Jeff Boles, senior analyst of validation services at the Taneja Group, discuss the features of these disk arrays, how they'll benefit SMBs, and what they're up against in today's market.
Learn about Fujitsu's Enternus DX60 and DX80 midrange disk arrays in this podcast.

BEST PRACTICES TO HELP AVOID AND RECOVER FROM DATA SECURITY DISASTERS
Disasters can strike any companies of any size, and as the amount of data stored in companies consistently increases, some may find it more difficult it to keep it secure. Valuable company information and data is at risk if passwords are stolen, systems are hacked into, or if information lands into the wrong hands.
Learn how to recover from data security disasters in this podcast.

CONTINUOUS DATA PROTECTION (CDP) ON THE RISE IN DATA BACKUP AND RECOVERY PRODUCTS
Continuous data protection (CDP) has recently gained popularity in the backup world. With CDP software, data is continuously backed up as changes are made, which allows users to restore data to any point in time.. In the past, CDP never really made a large impact on data backup and recovery products, but this year, it seems to be on the rise.
Learn about recent CDP trends with Rick Walsworth, EMC's director of product marketing for cross-platform replication solutions, and Curtis Preston, executive editor at TechTarget and backup expert, in this podcast.

EMC CONTINUES THE BATTLE FOR DATA DOMAIN WITH NEW BID OF $2.1 BILLION
Beth Pariseau, senior news writer for SearchStorage.com, and Curtis Preston, executive editor at TechTarget discuss important developments in the EMC/Data Domain/NetApp bidding war in this podcast. NetApp made its first offer on Data Domain on May 20 with a bid of $1.5 billion, and the bids between the two companies lasted six weeks, ending at the $2.1 billion offer from EMC on July 6.

DATACORE SOFTWARE DEBUTS ADVANCED SITE RECOVERY FOR PHYSICAL AND VIRTUAL DISASTER RECOVERY
DataCore Software Corp. recently introduced a new product, Advanced Site Recovery (ASR), that allows organizations without a secondary data center devoted to disaster recovery (DR) to fail over physical and virtual servers to multiple remote or branch offices (ROBOs) in a disaster.
Beth Pariseau, senior news writer for SearchStorage.com, and Rick Villars, vice president of storage systems and executive strategies at IDC, answer questions about Advanced Site Recovery in this podcast.
Dig Deeper on Small-midsized Business Backup